Private Car Service Munich
RESERVATIONS AVAIALBLE 24/7
Private Car Service Munich
Traveling to and from the airport can often be a stressful and tiring experience. Dealing with traffic, navigating unfamiliar roads, and finding parking can all add to the hassle. However, there is a solution that provides a luxurious and convenient alternative – Private Car Service Munich. These services offer private transportation between Munich Airport (Franz Josef Strauss Airport) and your desired destination in Munich or other nearby cities. With professional drivers and a private car services ensure a smooth, comfortable, and enjoyable journey.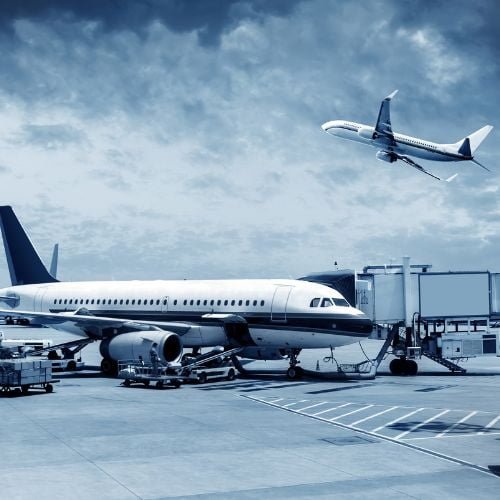 DEDICATED TO YOUR SATISFACTION, PROFESSIONAL CHAUFFEURS
Luxury Vehicles:
Another highlight of Munich chauffeur Services is the availability of private car service in Munich. The fleet typically consists of high-end sedans, SUVs, and sometimes even limousines. These vehicles are meticulously maintained, ensuring comfort, cleanliness, and a luxurious ambiance. The spacious interiors are designed to provide ample legroom and seating comfort, making your ride enjoyable and relaxing. Additionally, the vehicles are equipped with amenities such as air conditioning, plush seating, and entertainment systems, allowing you to unwind after a long flight or prepare for upcoming business meetings.
Meet and Greet Service:
Upon your arrival at Munich Airport, the Munich Chauffeur Service offers a private car service for meet and greet. This means that your chauffeur will be waiting for you at the designated meeting point, typically in the arrivals hall. They will hold a sign with your name or the company logo, making them easily identifiable. This attention to detail ensures a seamless transition from the airport to your awaiting vehicle. The chauffeur will assist you with your luggage and escort you to the car, providing a warm and welcoming experience.
Flight Monitoring:
Munich chauffeur airport transfer services understand the importance of staying updated with flight schedules. To ensure a smooth pickup process, these services employ flight monitoring systems. This means that your private driver munich germany will track your flight's arrival time, allowing them to adjust the pickup schedule accordingly. Whether your flight is delayed, arrives early, or is on time, your chauffeur will be there to greet you promptly, providing peace of mind and eliminating any waiting time at the airport.
Efficient and Punctual Transfers:
One of the main benefits of Munich Chauffeur services is their commitment to efficiency and punctuality. The chauffeurs are experienced drivers who are familiar with the best routes to and from the airport. They take into account real-time traffic conditions and choose the most efficient path, ensuring that you reach your destination in a timely manner. This not only saves you time but also minimizes any potential stress caused by traffic congestion. By relying on a chauffeur service, you can enjoy a smooth and hassle-free transfer experience.
Customized Services:
Munich chauffeur services understand that every traveler has unique needs and preferences. Therefore, they offer customized services to cater to your specific requirements. Whether you need additional stops along the way, multiple drop-offs, or any other special requests, you can discuss your preferences with the service provider. They will work with you to create a tailored transportation plan that suits your itinerary and ensures a seamless journey.
Privacy and Discretion:
Chauffeur services prioritize your privacy and confidentiality. The chauffeurs are trained to be discreet and respect your personal space. They understand that travelers may need to have private conversations or attend
YOUR PRIVATE DRIVER IN MUNICH
Private Car Service Munich , MUNICH LUXURY CAR 

The tenth generation of the sedan stands out with a design that is both modern and refined as well as a high-end interior..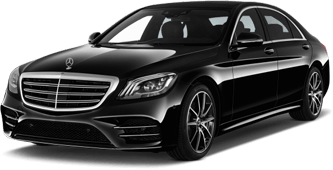 It is the benchmark for high-end sedans. With its LCD screen TV and the exceptional quality of the materials.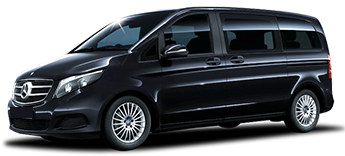 The 8 seats of this comfortable minivan will be ideal for welcoming your VIP customers.

OUR AVAILABILITY
24 HOURS A DAY
VOID TAXI QUEUES AT
TRAIN STATIONS AND AIRPORTS
Munich Chauffeur Service proudly offer the best value for money with fixed rate fares offer with no hidden charge. We also don't want price to be a reason you go elsewhere. So if you find a cheaper price elsewhere, just let us know, we will try to beat it or at least match it.
All our drivers are  highly experienced and friendly, so can give you a secure, more professional and higher standard of service. Besides, our vehicles are regularly checked to make sure they are kept in a good standard.
Our service is available 24 hours a day 365 days a year, making it one of the most versatile private car services in Munich. With the ability to call your chauffeur hire company 24 hours a day, you can feel rest assured that your local taxi is only a phone call away.

OUR AVAILABILITY
24 HOURS A DAY
VOID TAXI QUEUES AT
TRAIN STATIONS AND AIRPORTS
BENEFIT FROM THE LOCAL EXPERTISE OF A
PROFESSIONAL DRIVER
BENEFIT FROM THE LOCAL EXPERTISE OF A
PROFESSIONAL DRIVER