Experience Luxury Transportation with

Munich Limousine Service
Experience Luxury Transportation
with Munich Chauffeur Service
Welcome to Munich Chauffeur Service
Munich, a global hub of culture and business, captivates individuals worldwide. With Chauffeur Service Munich, we will ensure an extraordinary experience in this vibrant Bavarian heartland. Be it an airport transfer, event shuttle, or a luxurious tour of the cityscape – our comprehensive services in Munich are tailored to your preferences. Each seasoned driver in our team is dedicated to providing an individualized and memorable journey for you and your guests.
 The Executive Chauffeur Hire in Munich
WHO WE ARE?
Munich Chauffeur Service is the top rated chauffeur service in Munich, providing chauffeur service in Munich from last 18 years. We provide professional and reliable chauffeur services to private individuals and corporate. Our team of experienced and Professional chauffeurs will ensure that you receive the best service, from the moment you step into one of our luxury Chauffeur.
Sophisticated Chauffeur Services for Corporate Clients in Munich
Are you organizing a significant event or meeting in Munich as an entrepreneur or event planner? Entrust us with your business guests' logistics needs for a seamless experience down to the last detail. We're committed to ensuring the safety and comfort of your VIP clients, with our Munich chauffeurs boasting top-notch training and multilingual capabilities. Our services cater to your international guests, promising personal attention and excellent care. We're ready to assist from event shuttles and airport transfers to bespoke road shows and delegation management. Whether you require a shuttle for trade fairs or transportation to ICM events, we're the perfect partners for you. Our Munich chauffeur services assure meticulous planning and execution of all journeys related to your event or trade fair.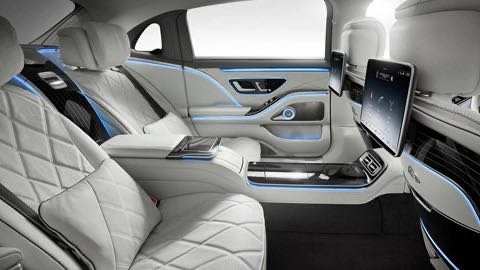 Travel Elegantly and Efficiently in Munich with our Chauffeur Service
There are plenty of reasons to book a limousine in Munich. Are you planning a wedding? Make a grand entrance at your wedding location in Munich or Bavaria with our stylish limousines. Experience the glamour of Hollywood stars on your big day with our chauffeur-driven wedding cars. Explore Munich's lively party scene with us for private events, making a VIP appearance at the city's finest clubs in our luxurious fleet and anticipating a unique journey from Munich. Let us drive you to the airport in style, allowing you to savour the excitement of the upcoming vacation.
For corporate leaders in Munich, we offer customized services that include highly trained executive drivers for their limousines. You can engage our experienced Munich chauffeurs for short or long periods, ensuring your business trips are comfortable. Whether you have a private limousine or a company car or you have lost your driving license and you are not able to allowed your own then here chauffeur service Munich comes to play, Our on-demand chauffeurs are always available. Our chauffeurs ensure punctuality, safety, and comfort, delivering you to your destination in your vehicle.
At Munich Chauffeur Service, our mission is to provide reliable and punctual services to our clients. We try to exceed your expectations and provide you with a faultless experience every time you travel with us. Our niche in the competitive Munich chauffeured car industry is a testament to our commitment to excellence.
Our chauffeurs are carefully selected to ensure that they meet our high standards of professionalism, discretion, and courtesy. With an intimate knowledge of Munich and its surroundings areas, our chauffeurs are among the best in the industry. Whether you're a corporate executive or a bride-to-be, we treat every client like royalty, offering a prompt, courteous, and hassle-free transportation service.
At Munich Chauffeur Service, we understand that the image we project is a direct representation of our clients. That's why we have an extensive fleet of luxury vehicles, including Mercedes Benz S-Class , BMW 7-series , Mercedes V-class and other luxury models, to match your high standards. We can also provide you with the vehicle of your choice from outside our fleet.
OUR SERVICES
MUNICH CHAUFFEUR SERVICE MADE TRAVEL JUST FOR YOU

Munich Chauffeur Service provides the best Airport Chauffeur Service in Munich. Avoid the added stress of organising your airport trip before or after your flight. Relax and let Munich Chauffeur service to make your ride stress free, giving you the time to unwind and not…
Munich Chauffeur Service also provide chauffeur service in Munich from large to Small groups. We understand that Munich traffic can be a nightmare and at times public transport or Taxi is not an option.  Travel in style in Munich…..
Munich Chauffeur Service also offer Business and Personal account for clients who need to fulfill their transport need on regular basis. we will gives you a dashboard from where you can get all the history of your bookings …..

Your wedding day is one of the most important events in your life and we at Munich Chauffer Service are here to ensure that your travel arrangements to and from the ceremony is flawless. Our itinerary revolves a…
Munich is well known for having some of the most prestigious events in Europe such as; Oktoberfest! ,Tollywood Festival ,Stustaculum and Streetlife Festival. What better way to enjoy some of the best events Munich …
With Airport Chauffeur service or according to clients requirements we provide the meet and greet service where a person will be waiting with your name card in hand and as soon you exit the terminal our chauffeur driver will recive you……
YOUR PRIVATE DRIVER IN MUNICH
A fleet of luxury vehicles of the highest standard backs our chauffeur service. We believe that transport quality is more than a comfortable seat and sufficient legroom. It's all about providing a travel experience that exudes class and sophistication. That's why our fleet consists of a wide range of VIP and high-standard vehicles, each luxury fleet carefully maintained and equipped with first-class facilities. Whether you prefer the 10th Generation Mercedes-Benz E-Class, Mercedes-Benz S-Class or the Sprinter Transfer Minibus comfort, our fleet has a vehicle to suit your preferences. Whichever you choose, you can expect an exceptionally smooth, quiet and comfortable ride. With our luxury fleet at your disposal, every trip becomes an opportunity to travel in style.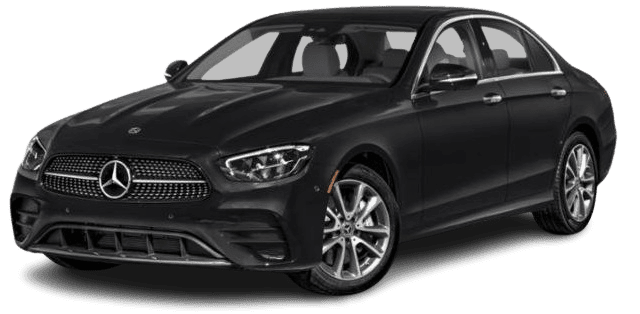 The tenth generation of the sedan stands out with a design that is both modern and refined as well as a high-end interior..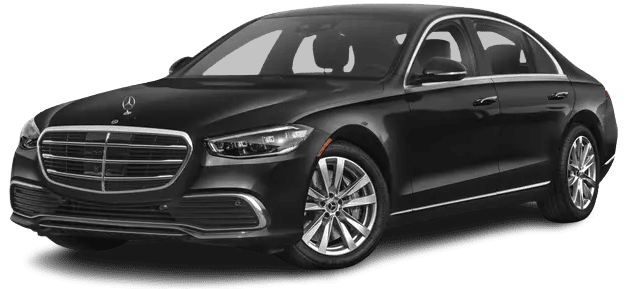 It is the benchmark for high-end sedans. With its LCD screen TV and the exceptional quality of the materials.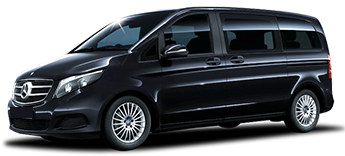 The 8 seats of this comfortable minivan will be ideal for welcoming your VIP customers.

OUR AVAILABILITY
24 HOURS A DAY
VOID TAXI QUEUES AT
TRAIN STATIONS AND AIRPORTS
Munich Chauffeur Service proudly offer the best value for money with fixed rate fares offer with no hidden charge. We also don't want price to be a reason you go elsewhere. So if you find a cheaper price elsewhere, just let us know, we will try to beat it or at least match it.
All our drivers are  highly experienced and friendly, so can give you a secure, more professional and higher standard of service. Besides, our vehicles are regularly checked to make sure they are kept in a good standard.
Our service is available 24 hours a day 365 days a year, making it one of the most versatile Chauffeur services in Munich. With the ability to call your chauffeur hire company 24 hours a day, you can feel rest assured that your local taxi is only a phone call away.

OUR AVAILABILITY
24 HOURS A DAY
VOID TAXI QUEUES AT
TRAIN STATIONS AND AIRPORTS
BENEFIT FROM THE LOCAL EXPERTISE OF A
PROFESSIONAL DRIVER
Experience Bavaria's Best with Munich's Chauffeur Service
Tourists flock to Bavaria from across the globe to marvel at its unique cultural treasures. Our professional chauffeur service makes sightseeing in and around Munich a tranquil experience. Commence your stay stress-free with our reliable airport transfer. Our drivers, fluent in English and other languages, assist you with any queries as a convenient guide. They can also suggest local attractions, good restaurants, and more. For those wishing to explore the beauty of Bavaria beyond Munich, we offer day trips to the breathtaking Neuschwanstein Castle, serene Lake Chiemsee, and other Bavarian landmarks.
Enjoy a unique travel experience in Munich with our Chauffeur Service Munich. Whether you are a business traveller, a tourist, or a local, we will make your journey unforgettable. Contact us today for an extraordinary city exploration or a comfortable airport transfer.
Experience Bavaria's Best with Munich's Chauffeur Service
Savor Oktoberfest to the Utmost with Our Professional Driver Service
Munich burgeons into a global cultural fulcrum when autumn leaves descend, credited to the time-honoured Oktoberfest. Are we longing to relish the freshly pulled beer, gastronomic delights, and the jubilant ambience of Munich's beer pavilions carefree? Consider our expert Oktoberfest transport service, inclusive of our chauffeur offering. Schedule a luxury car for an airport pickup by your chauffeur. During the Oktoberfest festivities, we extend a comprehensive, steadfast service to our domestic and corporate clientele.
Exclusive Munich Chauffeur Services for Personalized Care
You will be assured of a worry-free transfer throughout. Your dedicated chauffeur will ferry you and your entourage to Wiesn and back to your lodging at any convenient time. As an individual reveller, you will appreciate our personal attention. With our chauffeurs at your service, Oktoberfest can be a suitable occasion to foster crucial business relations serenely. Amaze your clients and business associates by booking our highly professional chauffeur service. A professional Munich chauffeur from our team cordially welcomes your national and international guests at the airport. During their stay, he ensures complete satisfaction, leaving no stone unturned. Enjoy the luxury ride with your business partner in their vehicle.
Our chauffeur service has mastered the distinct needs of its elite and corporate clientele over the past 18 years. With an extensive or broad network, a substantial fleet of luxury cars, vans, minibuses, and VIP coaches, along with chauffeurs on request, our Munich Limousine Service is all set to cater to the eclectic preferences of its VIP clientele. Our limousine service is always available to provide the perfect luxury vehicle with or without a driver.
Invaluable Experience of Munich Chauffeur Service and Chauffeurs on Demand
With a strong track record in passenger with 5 start customer review and interfacing with upscale clients worldwide, across cultures, our limo service invariably assign the right Munich chauffeurs with manners, to cater to our VIP clientele. Our chauffeur team is well-acquainted with elite etiquette and social graces, catering to client needs expeditiously and accurately.
We Also Offer Specialized Services, Including
Premium Services Offered by Munich's Chauffeur Service
Our contemporary fleet caters to many client needs – event shuttles, passenger transport, etc. We offer classy limousines and spacious minibuses. Our luxury buses and VIP liners exhibit an exquisite interior and classy design, ensuring maximum comfort for you and your guests. With state-of-the-art amenities, you can fulfil your professional duties unhindered while onboard.
Timely chauffeur service for all occasions
Our chauffeurs provide a wide spectrum of services, from exhibition shuttles to on-call chauffeurs. Temporary chauffeurs cater to your clients seamlessly from their arrival at MUC II airport via an airport transfer with our driving service, subsequent exhibition shuttle with our chauffeurs to the ICM exhibition, and the event shuttle from the exhibition to the evening soiree. Or perhaps, a Munich-Garmisch transfer.
Temporary chauffeurs or "chauffeurs on demand" are integral to every driving service. Many of our clients face situations where they cannot or are not permitted to drive their luxury car owing to health issues, business engagements, or loss of a driver's license. In such cases, our on-call chauffeurs, also known as temporary chauffeurs, are more than willing to take over these trips.
Our temporary chauffeurs can drive you in your corporate or private vehicle on mutually agreed and equitable terms. You can schedule our on-demand chauffeurs for just a few hours or several days. Under special circumstances, scheduling our on-call chauffeurs with the chauffeur service for an extended duration is possible. Please consult with our chauffeur service dispatchers about Chauffeurs on Demand. For clients needing a swift, premium airport transfer from the city centre to Munich MUC Airport, we consistently provide the latest premium sedans.
Minibuses and Business Vans from Munich's Premier Chauffeur Service
Benefitting from our vast experience in the driving service industry and our high-quality standards for all our chauffeurs, we assure an exceptional level for our executive drivers on demand. The temporary chauffeurs from our chauffeur service are well-versed in all important social graces and have extensive local knowledge, ensuring you always reach your destination relaxed and safe with our driving service. VIP shuttle for meetings, events, or soirees: We extend these services to our domestic and corporate clients, not just in the state capital. The chauffeurs of our service can turn your event into an unforgettable experience.
BENEFIT FROM THE LOCAL EXPERTISE OF A
PROFESSIONAL DRIVER